Responsible And Professional Radiator Tank Manufacturer From China
Sherrock,your expert radiator tank manufacturer who you could totally trusted factory in china.Our company produce  different kinds of car radiator tanks and truck radiator tanks.Sherrock also have so many brands of radiator tanks,such as alfaromeo,audi,bmw,benz,caterpiller,chrysler,daewoo,daihatsu,fiat,ford,gmc,hino,holden,honda,hyundai,international,isuzu,iveco,jaguar,kia,landrover,mazda,mitsubishi,nissan,opel,perkins,peugeot,porsche,renault,scania,subaru,suzuki,tata,toyota,volkswagen,volvo,chinese car ,man radiator tank and so on.
Sherrock could give your reasonable and competitive price

Long experienced filed
Sherrock could offer remarkable technician support

Sherrock build our own team
Sherrock Raidator Tank Over View
If you want to import correct radiator plastic tank to replace or sell,you go to a right place.Sherrock offer more than 3000 kinds of different car radiator plastic tanks for you choose.Including so many new cars,old cars and trucks' radiator plastic tank.Below are part of our tanks picture and description.
Sherrock Radiator Tank Video For Your Reference
In our sherrock video,you could see our plenty of radiator plastic tanks type which we open mould for different car and truck radiators.
The Material of Sherrock Radiator Tank Use
Generally,sherrock radiator plastic tank use PA66 GF25/30 material to make radiator
Tanks.PA66 GF25/30 could let radiator plastic tank more firm,hard and flintiness.So that it could match radiator core and keep the use period of radiator.It could also avoid that radiator plastic tank leak quickly.
Automobile radiator plastic tank need to be resistant to various complex chemical reagents such as refrigerants, pigments, and calcium chloride. At the same time, they need long-term high temperature resistance and coolant pulses. Therefore, the materials of it also have the following requirements.
 
Material requirements for radiator plastic tank
1. Hydrolysis resistance: long-term exposure to antifreeze can also maintain a good appearance without cracking.
2. High and low temperature resistance and high rigidity: to ensure that it can withstand harsh environmental changes and high loads during use without deformation, giving the material a long service life.
3. Strength and toughness: to ensure that the riveting process does not break.
4. Dimensional stability: to ensure a smooth assembly process.
 
Sherrock auto part use PA66 reinforced nylon material and metal (such as brass,aluminum and steel) to make radiator plastic tank.So we could prove good quality of radiator plastic tank.
Produce Radiator Tank Procedure
Professional Production Machines for All Manufacturing Process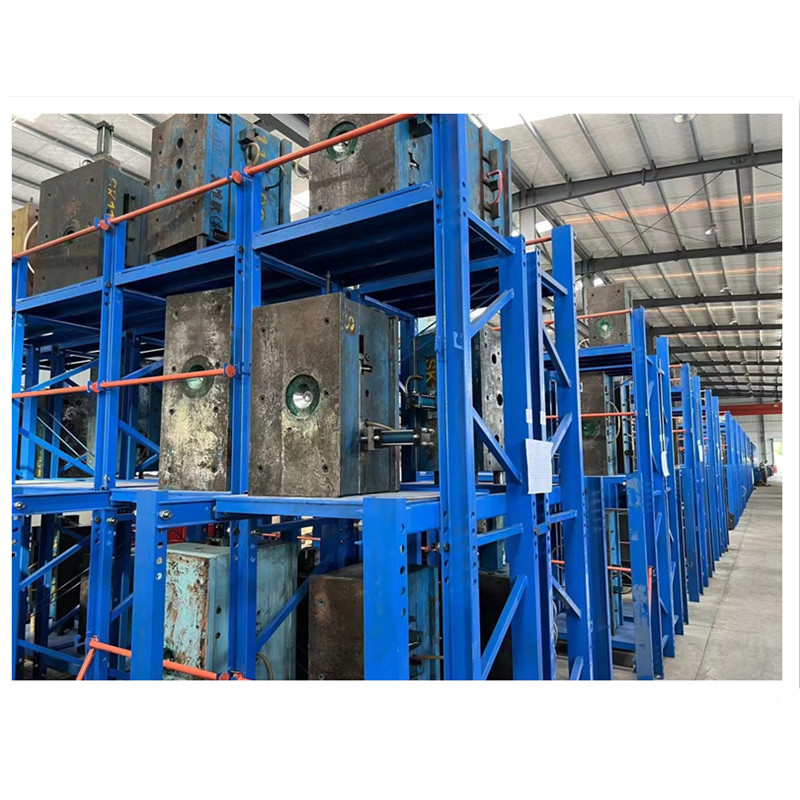 This is mould of radiator plastic tank.Each one have its own mould.Sherrock could open mould as per customer radiator plastic tank sample and requirement.These mould of radiator plastic tanks need to cost more than ten thousand or one hundred thousand.So open mould need large cost.Fortunately,sherrock company have large fund and boss support to open mould of radiator plastic tanks.What's more,sherrock development team is very skilled, and the success rate of developing radiator plastic tank mould is very high, which can be 100% successful.
Injection of Radiator Tank
This machine is injection machine of radiator plastic tanks.Sherrock will ask one worker to manage and operate each machine.When open radiator plastic tank injection machine,worker will put PA66 GF25/30 material into injection machine.Then he will load the mould and start the machine.After a while,injection machine will produce radiator plastic tanks one by one with high speed.In addition,when need to produce different type of radiator plastic tanks.Worker will change mould from injection machine.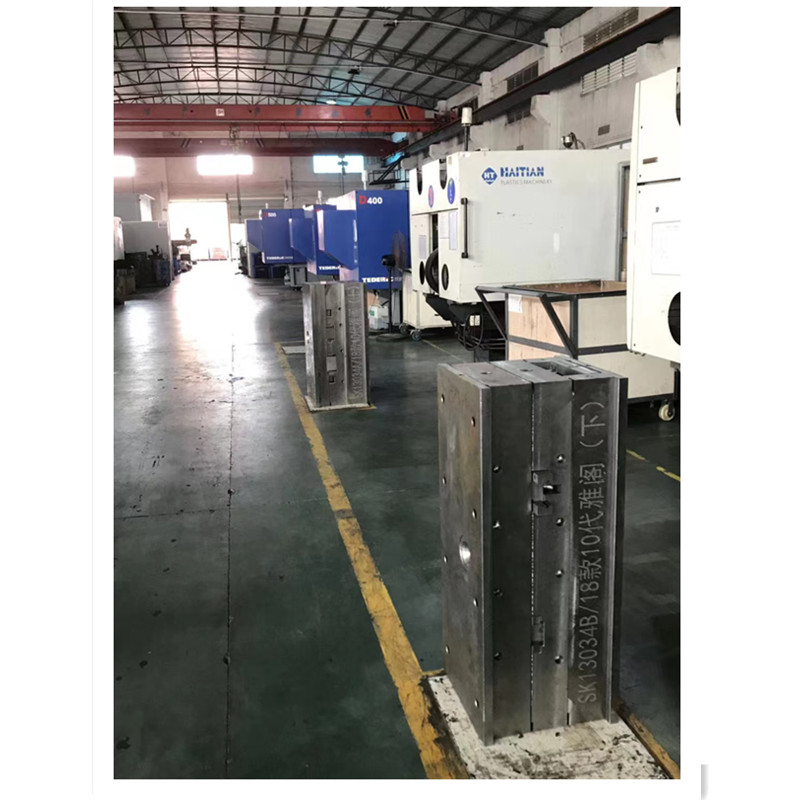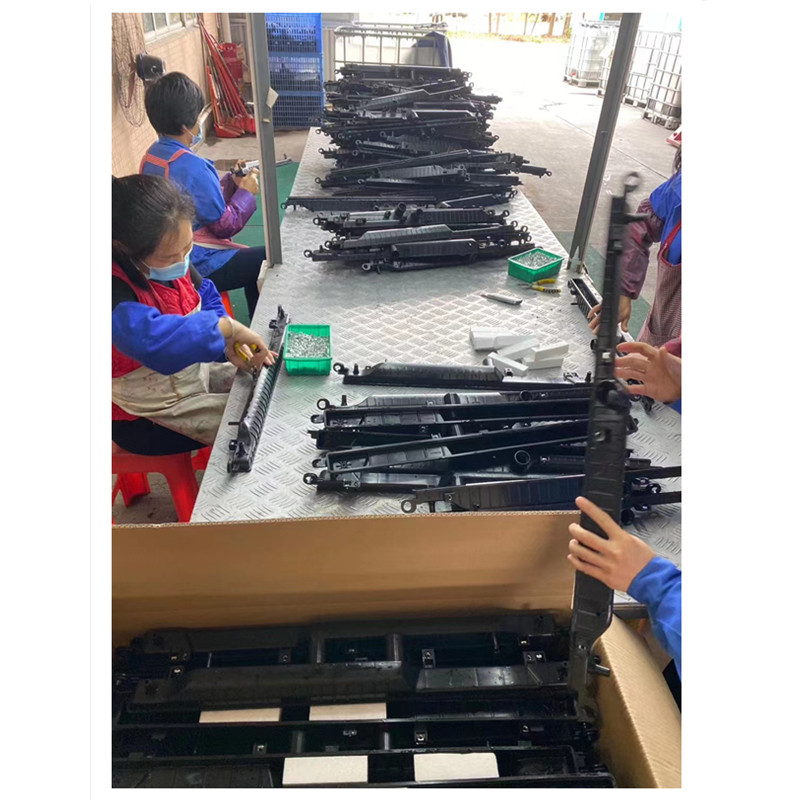 Sherrock have package department to mainly pack all goods.Workers will attach each label on radiator plastic tanks.And put 30-40pcs into a paper carton.Then attach a label on master paper carton and show item number or customer's requirement.Sherrock have 10-20 workers to mainly pack radiator plastic tanks.So our efficient are very high.
The radiator is mainly composed of three parts: the radiator top tank, the radiator core and the radiator bottom tank. 
So the radiator plastic tank is a part of the car radiator. When the radiator is working, the hot coolant from the engine flows through the radiator core through the radiator inlet tank, and exchanges heat with the air flowing through the radiator core from the outside to achieve the effect of heat dissipation. It flows back to the engine through the radiator outlet tank, and works in this cycle. At present, the radiator plastic tank of the radiator is usually integrally formed. 
Therefore, the matching of the radiator plastic tank and the radiator is matched. If the radiator needs to be equipped with a radiator plastic tank with a larger capacity, a radiator plastic tank with a corresponding capacity must be redesigned and produced, resulting in an increase in the cost of the radiator plastic tank.
 In addition, a radiator cap is usually provided on the radiator plastic tank to close the water filling port. Because the temperature of the radiator plastic tank is higher during use, the top radiator plastic tank is more likely to crack.
Is It Possible That Replace Radiator Tank?
When radiator plastic tank is broken,it could be replace by yourself or auto repair shop.If you use correct way to replace radiator plastic tank,you could extend radiator core working life and save you much money.
According To The Material,What Types Of Radiator Tanks Are There?
The radiator plastic tank is divided into Radiator Plastic Tank and radiator metal tank according to the material. Radiator plastic tank refers to a radiator tank made of plastic materials. The commonly used material is PA66 reinforced nylon.
The metal tank refers to a tank made of metal materials, such as copper, aluminum, and stainless steel. Radiator plastic tank is used for aluminum-plastic radiator. The radiator metal tank is used for all-aluminum, all-copper radiators and other radiators. 
The advantage of the radiator plastic  tank is that it is lighter and cheaper. The advantage of the metal radiator is definitely its longer durability. But the metal radiator will definitely be much more expensive than the plastic radiator. 
When both the radiator plastic tank and the metal radiator tank are broken, the  radiator plastic tank is usually replaced and then replaced with a new radiator plastic tank. If the radiator metal tank is dented or bent, it can still be easily repaired.